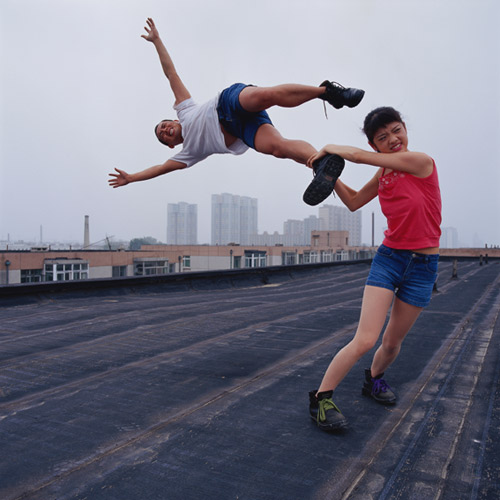 My thanks to Jen for sharing this article on the amazing work of Li Wei. It's performance art meets photography and I love it. Excerpt from the article: 
After dropping out of art school and dabbling in oil painting, Li decided to focus on action art because, as he puts it, only it "offers a chance to experience an action's message through one's own body."
Darragh is jumping/being thrown out of a plane in the name of charity next weekend. Here's where you can make your donation. If he manages to TwitPic it on the way down, I'll give him another fiver

Dublin City Soul Festival is hitting Dublin this weekend and it's shaping up to be awesome.
McAWilliams has some beautiful shots from his first wedding shoot on Pix.ie.
Peter is putting it up to RTE and Richard Corrigan over slaughtering animals on telly.
Ikea Dublin is opening in just 9 weeks on July 27th. God help my bank account. 
Jerry Fish & The Mudbug Club are at the Academy in Dublin this Saturday & they give me my choice of song for the day: