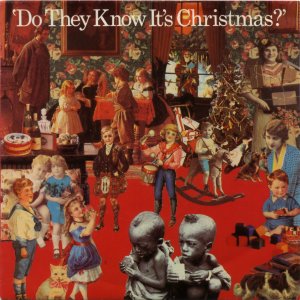 Oldie but goodie: what was #1 the day you were born? For me it's 'Band Aid: Do They Know It's Christmas'. Can you top that? Leave yours in a comment & we'll see

Stu's 'Songs Reimagined As Alert Boxes' is currently at #3 in the Infectious chart & closing in on the #2 spot.
Cork boy Mark Hayes (brother to colleague Darren) is cracking me up with his blogging from L.A.
Tickets are on sale for the fabulous Gardiner Street Gospel Choir gig at The Helix, DCU on June 6th. Highly recommend going along, amazing bunch of singers & musicians – you'll leave grinning ear to ear with a smile in your heart

And finally, I'm handing in my iPhone to be sent off to some foreign land to be hopefully fixed. In the meantime, Stu has kindly allowed me to borrow & unlock an N95 he had spare. I can't get texts sending from it, everything else working fine so if you can shed any light on it I'll buy you a pint or something suitably rewarding!